How do I get my cursor back in VMware?
VMware Fusion won't see my Mac keyboard or mouse after upgrade. As soon as the virtual machine starts, my only method of interacting with Windows 10 is use the Virtual Machine menu to shut it down…
answer from communities VMware :
Please check System Preferences ==>Security&Privacy==>Privacy==>Accessibility, make sure you have added Fusion into the list. You need to quit and restart Fusion to take effect.
I have done recommended magic with Security/Accessibility but didn't get the full result: mouse still unavailable.
For me worked next:
VMware Fusion / Preferences
General / Gaming / Never optimize mouse for games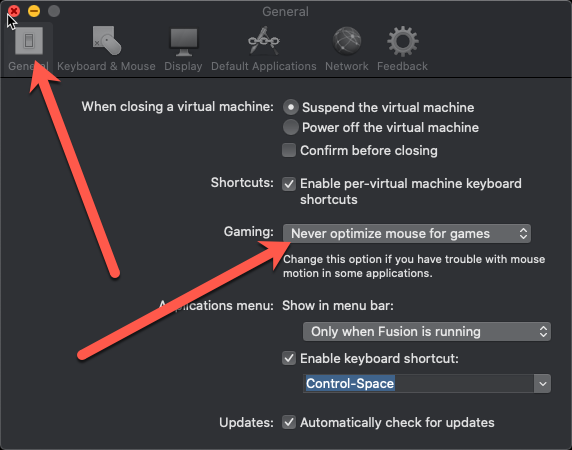 Type your comments bellow